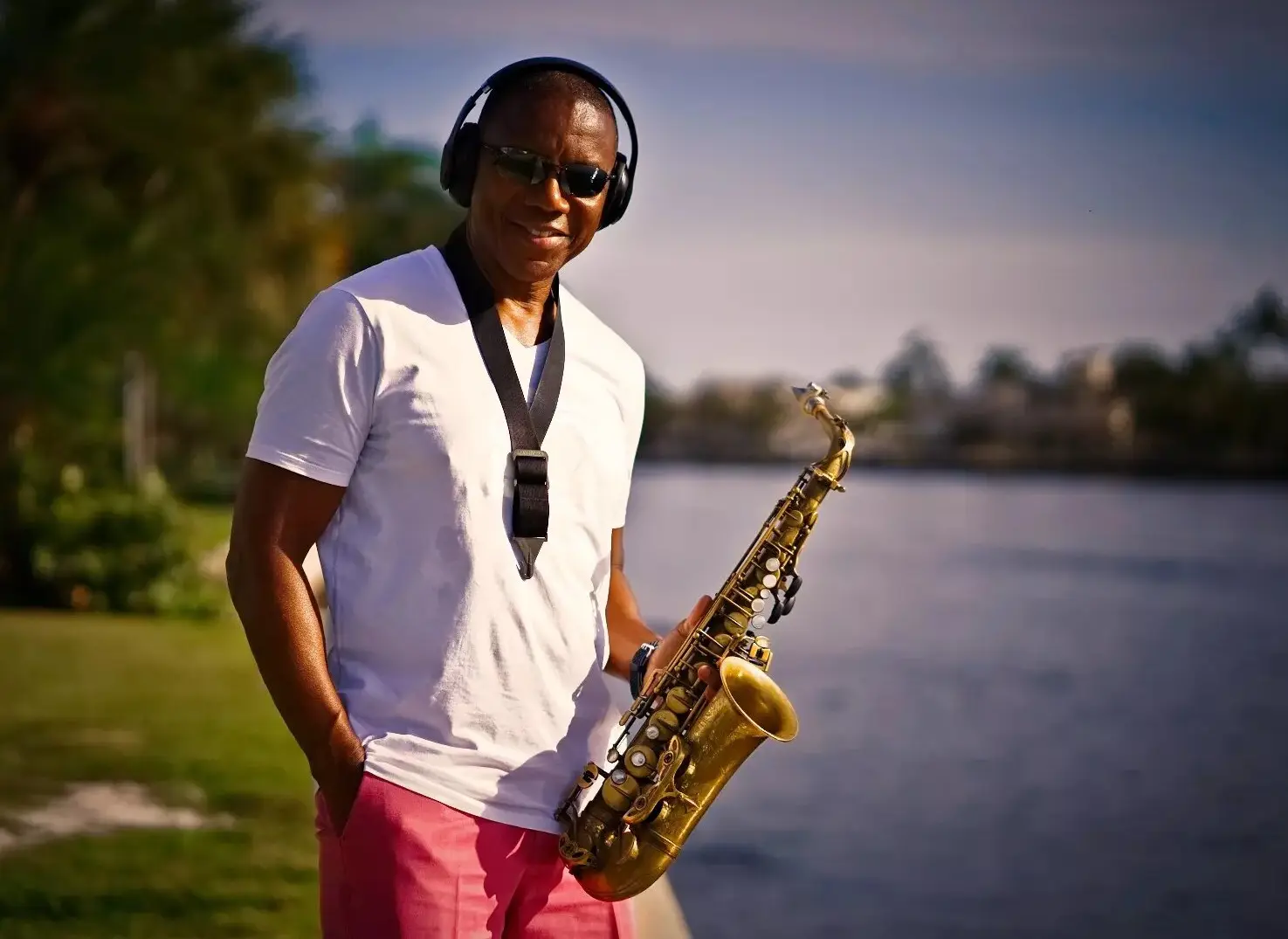 The smooth jazz saxophonist, flutist, and vocalist Johnny James, aka Dr. J., has no limits or borders. From the United States to Singapore to Canada to South Africa to the Caribbean to Mexico, James has proven over and over that music "is the common denominator to bringing people together around the globe". 
 These days, the common musical denominator comes in two smooth jazz tunes that James has released: Slippin' and Your Love. Both songs received much love and airplay in the United Kingdom, Canada, and the United States.
James describes Your Love, as a smooth mid-tempo R&B-jazzy composition, with a cool and mesmerizing groove that people are loving. The tune features James on vocals and alto saxophone.  Slippin' is an up-tempo, "got-to-dance" smooth jazz tune that features James's vocal and soprano offerings. James and producer Vincent Sims penned both songs.
For much of the summer of 2021, Slippin' and Your Love have charted in London and Canada, particularly Montreal, landing Top 10 on the Canadian City's famed Hump Chart. In the U.K., both songs are among the most requested on "London Soul Radio," "It's a Soul Thing with Alan Irvine," and "The Network Soul".
"I bloody love it!!!", said Nigel Waymark, a UK DJ on London Soul Radio. "I play it on my morning daytime show…I am lovin' this track". 
England's Alan Irvine of It's a Soul Thing calls Slippin' and Your Love "truly brilliant pieces of jazz fusion beautifully performed by a masterful artist".
As Johnny James "Dr. J" reflects on a successful and exciting career, he cannot help but feel incredibly fortunate to have been able to share his love and passion for music with audiences around the world.
"I'm excited to see my music being appreciated on international levels," James said. "I'm the kind of person that likes to focus on things that unite us as opposed to what divides us. I've come to realize that despite the many cultures around the world, we are all more alike than we think. Music is the common denominator to bringing people around the globe together".
Johnny James "Dr. J" exemplifies the idea that music is a common denominator among people and he has proven so time and time again as his music continues to captivate the imagination of his audiences around the globe.